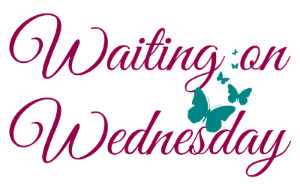 **Waiting on Wednesday is a weekly meme hosted by Breaking the Spine that spotlights highly anticipated upcoming releases.**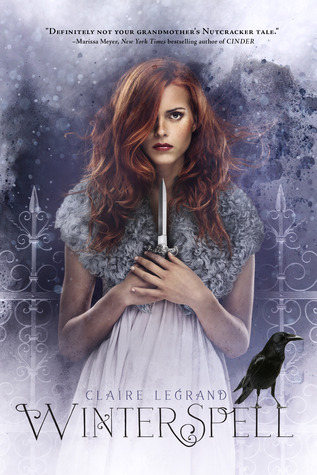 Winterspell

Author: Claire Legrand
Series: Standalone
Genre: YA, Fantasy, Historical Fiction
Publisher: Simon & Schuster
Publication Date: September 30th, 2014
Format: Hardcover, ebook
Pages: 464



Pre-Order:




The clock chimes midnight, a curse breaks, and a girl meets a prince . . . but what follows is not all sweetness and sugarplums.

New York City, 1899. Clara Stole, the mayor's ever-proper daughter, leads a double life. Since her mother's murder, she has secretly trained in self-defense with the mysterious Drosselmeyer.

Then, on Christmas Eve, disaster strikes.

Her home is destroyed, her father abducted--by beings distinctly

not

human. To find him, Clara journeys to the war-ravaged land of Cane. Her only companion is the dethroned prince Nicholas, bound by a wicked curse. If they're to survive, Clara has no choice but to trust him, but his haunted eyes burn with secrets--and a

need

she can't define. With the dangerous, seductive faery queen Anise hunting them, Clara soon realizes she won't leave Cane unscathed--if she leaves at all.

Inspired by

The Nutcracker

,

Winterspell

is a dark, timeless fairy tale about love and war, longing and loneliness, and a girl who must learn to live without fear. (

Goodreads

)



Simple, I'm in love with Claire Legrand's books. Okay, so I've only read The Cavendish Home for Boys and Girls but still it was freaking fantastic! After falling in love with Cavendish, Claire Legrand quickly became one of my favourite authors.

If your interested, be sure to check out the prequel

Summerfall: A Winterspell Novella

!




Please feel free to leave comments & WoW links below :).