We're celebrating the release of 

This Is Falling 

by Ginger Scott! Check out the excerpt below and let us know what you think!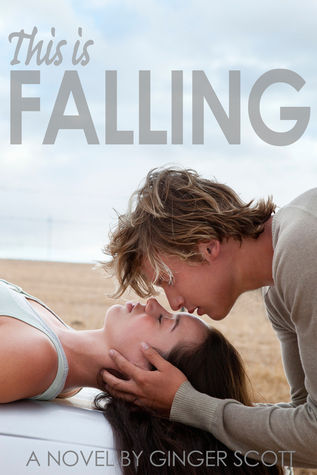 This Is Falling
Author:
Ginger Scott
Series:
The Falling series, #1
Age:
New Adult
Genre:
Contemporary Romance
Publisher:
Ginger Scott
Publication Date:
August 29, 2014
Format:
ebook
Source:
WordSmith Publicity
First, I had to remember how to breathe. Then, I had to learn how to survive. Two years, three months and sixteen days had passed since I was the Rowe Stanton from before, since tragedy stole my youth and my heart went along with it.
When I left for college, I put a thousand miles between my future and my past. I'd made a choice—I was going to cross back to the other side, to livewith the living. I just didn't know how.
And then I met Nate Preeter.
An All-American baseball player, Nate wasn't supposed to notice a ghost-of-a-girl like me. But he did. He shouldn't want to know my name. But he did. And when he learned my secret and saw the scars it left behind, he was supposed to run. But he didn't.
My heart was dead, and I was never supposed to belong to anyone. But Nate Preeter had me feeling, and he made me want to be his. He showed me everything I was missing.
And then he showed me how to fall.
"You ever make wishes?" he says, out of nowhere. His voice breaks the thick silence, and it makes my heart jump. I think it would have jumped at hearing him anyhow.
"All the time," I say. "You?"
"Nah," he says, and I start to laugh, but I realize he isn't. "I just made my first one in years."
Breathe.
"Oh yeah? You want Barbie back?"
"No," he smiles. "I wished you were over here instead of there."
Oh.