Stealing Third
Author:
Marta Brown
Series:
Standalone
Genre:
New Adult, Contemporary, Romance
Publisher:
VB Publishing House
Publication Date:
July 2014
Format:
ebook
Source:
Xpresso Book Tours
Purchase:
Amazon
|
B&N
Synopsis (Goodreads)
:
For Emily, going to camp, the summer before college starts, means leaving her feuding parents alone for the next eight weeks, and coming back to divorce papers is a risk she can't take.
But no matter how many meddling phone calls, questionable hair decisions, and possibly illegal hookups she plans, her parents still march her off to Camp Champ totally against her will.
No matter. A few broken rules, and Em will be home free. That is, until she learns Tyler Ford, her baseball coach father's star player and her drunken party hookup, is at camp, too.
For Tyler, summer is the onramp to the biggest decision of his life: med school or major leagues. Mega hot, possibly underage Emily? A complication he does not need.
But as the summer heats up with strikeouts and stolen bases will Tyler and Emily hit a home run and get what they're after? Or will they both be thrown a curveball…in the game of love?
---
Excerpt
a short except from
Stealing Third
.
Tyler
I move more quickly to the office now, having to know the answer. I pull the key from my pocket when a noise startles me from behind.
Spinning around, I expect to see one of the camp's owners, but it's not Gale or Walter. It's Emily.
She's in a pair of short shorts, with her hair piled high on her head in a messy ponytail, and she's still wearing my sweatshirt, which hangs loose from her tiny frame. And she looks amazing.
Damn it.
"What are you doing?" I ask, barely above a whisper, the key dangling in my hand.
"Sneaking out," Emily says in her full voice, sauntering towards me, clearly not trying to be stealthy.
"Well, you're not doing a very good job at it."
She laughs at my assessment, and judging by her volume, I can't tell if she's just not adept at the art of sneaking out, or if she's purposely trying to be overt.
"Shhhh. Keep it down." I glance around, not particularly wanting to get caught myself.
She keeps a smile on her face, but her eyes narrow. "Better question is—what are you doing?"
I take in the girl, hoping the answer I'm searching for in the middle of the night will be as obvious as a big red flashing sign that says 'eighteen' above her head, but no luck. In the dim moonlight, surrounded by the flickering light of fireflies, she looks as innocent and young in a pair of red flip-flops as she did in the out-of-control sexy red heels she wore a few nights ago.
"I uh…" I stammer, not sure if I should just come right out and ask.
She takes another step forward, so close I can smell the soft scent of bubble gum on her breath. "Yes?"
I run my hands through my hair. I might as well just admit what I'm doing, find out the truth, and call it a night. Because standing out here in the dark with her—all alone—is seriously tempting me to not give a shit. I want to kiss her again. Bad.


Emily
Tyler's question catches me off guard, since getting in trouble on purpose is all I've been trying to do since I arrived at camp, but right now, that's not why I'm here. Unless giving Tyler hell can get me in trouble.
"Well?" Tyler asks. His breath, minty and cool, rushes over my face, reminding me just how close we are. "If you're not here to see Todd, then what are you doing here?" His jaw is tense and flexes as he stares at me.
I bite my lip, unsure how to answer now that I'm here and we're standing so close I can feel the soft fabric of his Henley brush against my slightly sunburned skin.
Tired of all the games we're playing, I drop my eyes to the ground and fidget with the frayed hem of my jean shorts. "I…I came to see you," I admit, trying to keep an edge of anger in my voice, but it comes out sounding exactly the way I feel. Vulnerable.
"Why?" he whispers, angling his head so our foreheads almost touch, the space between us so small I worry he can hear my heart thudding in my chest.
I swallow hard. Why am I here?
My mind races with the excuses I used to justify stomping over here—but with his body so close, and his eyes so intense—flirting with Jenny right in front of my face, or teasing me on the dock, or his antics on the field when I could have sworn he was about to kiss me, all seem irrelevant. The truth is—I wanted to see him.
"I came to…uh…wait—" I know why I stomped over here to see him, mad, and jealous, and determined to stop this game we keep playing, but why is he so mad? Because I'm breaking the rules? Or is it because of something else?
Putting a hand on my hip, I pull away so I can see his face, hoping I'll find an answer there. "Why do you care if I was here to see Todd or not?"
Tyler blinks like the question has thrown him off guard. He steps backwards and rakes his hands through his hair, taking with him the heat from his body, and sending a chill up my arm in its absence. "You should go, Emily." The intensity in his stare at war with his words.
"Why?" I take a step towards him, wanting to feel his body close to mine again, wishing he'd tell me to stay.
"Emily." It's a plea.
I press again. "Tell me? Why would you care if I was here to see Todd?"
Tyler drops his hands to his sides, sucks in a deep breath, and then lets it out in one quick push of air. "Because the idea of him kissing you, or touching you, or even being near you infuriates me," he says so deep, and quiet, it comes out more like a growl.
My breath catches as I stare into his eyes—and unlike today on the field—this time he doesn't hesitate.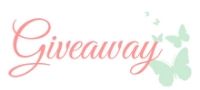 Open Internationally
Enter to win one (1) ebook copy of
Stealing Third
!

Marta Brown grew up in the Pacific Northwest and was a teenager when Doc Martens, Pearl Jam and flannel were the norm and Dylan loved Kelly forever. (Beverly Hills 90210 shout out)
She still lives just outside Seattle, now with her husband and cat, and loves the rain.
When she's not writing about cute boys, first kisses and the magic and wonder of being seventeen, she's watching The CW. And she sleeps in. Late.