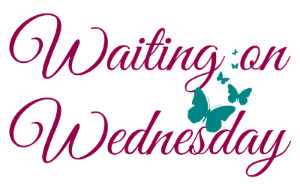 **Waiting on Wednesday is a weekly meme hosted by Breaking the Spine that spotlights highly anticipated upcoming releases.**
This week I just couldn't pick
ONE
book. I like to pick my WoW based on upcoming books within a week or month to my post. There are two books coming out on the same day that I'm really excited about so I decided to share them both!
Series:
The Kiss series, #1
Genre:
New Adult, Romance, Paranormal
Expected Publication Date:
August 12th, 2014
Synopsis (Goodreads):
They were like fire and ice.
But he was everything she didn't know she needed.
Marked by tragedy, Sky Noel leaves Los Angeles with her mom to start anew in Castor, a small town in Louisiana. It was supposed to be Sky's chance to have a normal life but she soon finds out normal isn't written in her DNA.
When a mysterious boy named Daemon shakes up Sky's fragile hold on reality, she is thrust into a world where zombies and voodoo not only exist in the pages of a novel. They are hidden in the darkest corners where danger lurks and death awaits. With a price on her head, Sky has to put her trust in the boy with the ocean blue eyes but is Daemon everything she was warned against and more?
Tricked into selling his soul, Daemon lives out his existence at the mercy of the voodoo priest. That is until one fateful night when his path is forever changed.
Desperate to atone for his sins, Daemon brings it upon himself to protect Sky at any cost. However, a secret hidden in his past could rip away the very person who makes him feel human again.
Why am I waiting...
I first came across
The Accidental Kiss
thanks to InkSlinger PR. They sent out an email about an upcoming blog tour, after reading the blurb I instantly jumped on this book and added it to my TBR shelf on Goodreads! I have a feeling I'll really enjoy this book! Sadly, I'm 100% sure I won't make it on the blog tour
(I never do for InkSlinger PR)
so I'll have to pre-order it on iBooks!
---
---
A Blind Spot for Boys
Genre:
YA, Contemporary, Romance
Publisher:
Little, Brown Books for Young Readers
Expected Publication Date:
August 12th, 2014
Format:
Hardcover, ebooks
Synopsis (Goodreads):
Shana has always had a blind spot for boys. Can she trust the one who's right in front of her?
Sixteen-year-old Shana Wilde is officially on a Boy Moratorium. After a devastating breakup, she decides it's time to end the plague of Mr. Wrong, Wrong, and More Wrong.
Enter Quattro, the undeniably cute lacrosse player who slams into Shana one morning in Seattle. Sparks don't just fly; they ignite. And so does Shana's interest. Right as she's about to rethink her ban on boys, she receives crushing news: Her dad is going blind. Quattro is quickly forgotten, and Shana and her parents vow to make the most of the time her father has left to see. So they travel to Machu Picchu, and as they begin their trek, they run into none other than Quattro himself. But even as the trip unites them, Quattro pulls away mysteriously... Love and loss, humor and heartbreak collide in this new novel from acclaimed author Justina Chen.
Why am I waiting...
A Blind Spot for Boys
was another book I came across for thanks to an upcoming tour by
IndieSage PR
! I read the synopsis and made an instant connect with Shana, even the the big age difference. I knew that this would be a read I would actually be able to connect with the characters and plot and I love when that happens! Plus, I also think this will be the perfect "end of summer" read :).
What are you waiting on?
Feel free to leave me your WoW links and comments below!