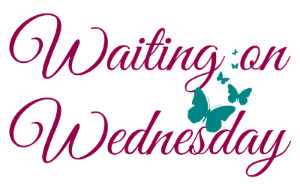 **Waiting on Wednesday is a weekly meme hosted by Breaking the Spine that spotlights highly anticipated upcoming releases.**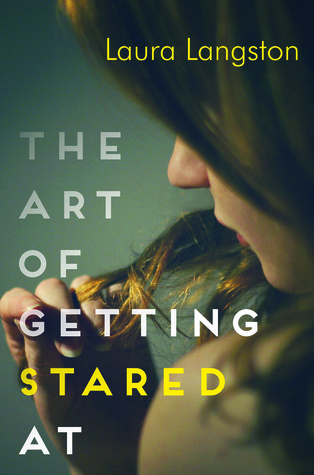 The Art of Getting Stared At
Author: Laura Langston
Series: Standalone
Genre: YA, Contemporary
Publisher: Razorbill Canada
Publication Date: September 9th, 2014
Format: Hardcover, ebook
Pre-Order:
Amazon
|
Chapters
|
Kobo
Sixteen-year-old Sloane is given the biggest opportunity of her life—a chance for a film school scholarship—but she only has less than two weeks to produce a video. She also has to work with Isaac Alexander, an irresponsible charmer with whom she shares an uneasy history.
Then comes a horrifying discovery: Sloane finds a bald spot on her head. The pink patch, no bigger than a quarter, shouldn't be there. Neither should the bald spots that follow. Horror gives way to devastation when Sloane is diagnosed with alopecia areata. The autoimmune disease has no cause, no cure and no definitive outcome. The spots might grow over tomorrow or they might be there for life. She could become completely bald. No one knows.
Determined to produce her video and keep her condition secret, Sloane finds herself turning into the kind of person she has always mocked: someone obsessed with their looks. She's also forced to confront a painful truth: she is as judgmental as anyone else … but she saves the harshest judgments for herself. (
Goodreads
)
The Art of Getting Stared At first caught my eye when Juhina from
Maji Bookshelf
gave it 4 stars on Goodreads, a couple of weeks later Jen from
Pop! Goes The Reader
gave it 4 stars as well! I have to say the cover is what drew me in first and than I found it on Goodreads and read the synopsis and knew this would be a book that I would end up buying. I have a feeling it's going to pull a lot of different emotions out of me and possibly be thought provoking which is why I'm excited for it!
Falling into Place
Author: Amy Zhang
Series: Standalone
Genre: YA, Contemporary
Publisher: Greenwillow Books
Publication Date: September 9th, 2014
Format: Hardcover, ebook
Pre-Order:
On the day Liz Emerson tries to die, they had reviewed Newton's laws of motion in physics class. Then, after school, she put them into practice by running her Mercedes off the road.
Why? Why did Liz Emerson decide that the world would be better off without her? Why did she give up? Vividly told by an unexpected and surprising narrator, this heartbreaking and nonlinear novel pieces together the short and devastating life of Meridian High's most popular junior girl. Mass, acceleration, momentum, force—Liz didn't understand it in physics, and even as her Mercedes hurtles toward the tree, she doesn't understand it now. How do we impact one another? How do our actions reverberate? What does it mean to be a friend? To love someone? To be a daughter? Or a mother? Is life truly more than cause and effect? Amy Zhang's haunting and universal story will appeal to fans of Lauren Oliver, Gayle Forman, and Jay Asher. (
Goodreads
)
Why I'm Waiting...
I first came across Falling Into Place when Jen from
Pop! Goes The Reader
posted it for her Waiting on Wednesday back in May. Within that same week a couple of people I'm friends with on GR got advanced copies, I read all their reviews and have been counting down the days until this is released!
What are you waiting on??
Please feel free to leave comments & WoW links below :)