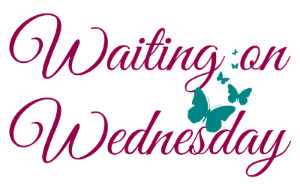 **Waiting on Wednesday is a weekly meme hosted by Breaking the Spine that spotlights highly anticipated upcoming releases.**
Lark Rising
Author: Sandra Waugh
Series: Guardians of Tarnec, #1
Genre: YA, Fantasy, Romance
Publisher: Random House
Publication Date: September 23rd, 2013
Format: Hardcover,
Pages: 384
Pre-Order:
"A beautifully realized world, a unique voice, and a compelling, action-packed story. This is a striking debut novel with a lovely folkloric flavor." —Juliet Marillier, author of
Wildwood Dancing
.
Lark has foreseen two things—she will fall for a young man with sage green eyes,and he will kill her.
Sixteen-year-old Lark Carew is happiest close to home, tending her garden and gathering herbs for medicines. But when her Sight warns her that monsters called Troths will soon invade her village, Lark is summoned on a journey to seek help from the legendary Riders of Tarnec. Little does she suspect that one of the Riders, Gharain, is the very man who has haunted her visions. Or that the people of Tarnec have called her there for another reason: Lark is the Guardian of Life, the first of four Guardians who must awaken their powers to recover four stolen amulets. Together, the amulets—Life, Death, Dark, and Light—keep the world in Balance. To take back the Life amulet, Lark will have to discover her true inner strength and give in to a love that she swears will be her downfall. (
Goodreads
)
The cover. That was the first thing that pulled me in, and then I read the summary. Now I'm not a heavy fantasy reader, but this sounds SO good!
What are you waiting on??
Please feel free to leave comments & WoWs below :)