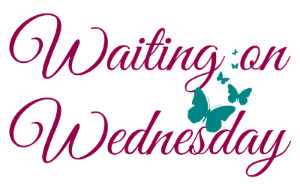 **Waiting on Wednesday is a weekly meme hosted by Breaking the Spine that spotlights highly anticipated upcoming releases.**
Author: A.J. Nuest
Series: The Golden Key Legacy
Genre: Sci-Fi, Romance, Fantasy
Publisher: HaperImpulseUK
Publication Date: November 27 2014
Format: ebook
Pages: 106
Purchase:
Amazon
|
B&N
Since the day of her birth, Princess Faedrah Austiere has been defined by her place within the kingdom. As the single heir to the half-blood gypsy king and his prophesied white queen, she is fiercely protected, shuttered inside an ivory castle and well-trained in the art of war. Yet neither her obligations as future queen nor the black infestation threatening her kingdom fail to hinder the mysterious pull of the antique armoire hidden in her parents' bedchamber. And stealing the golden key for a leap through time is the only way to confront the dark lord haunting her dreams.
One face. The image of one defiant, relentless woman has been stuck in Rhys McEleod's head ever since he was old enough paint her luscious curves on the canvas. But the day she walks into his life off the street—sexier than hell and itching for a fight—he's not convinced she's the same women he's envisioned since childhood. That is, not until he spots the golden key around her neck—an object he'd never fully shown in any of his paintings.
Now if he could just persuade his lovely muse he's not the enemy. Unless the elusive Faedrah Austiere learns to trust him, he'll never have her in his bed—the one place he's convinced she belongs.
(Goodreads)
Why I'm Waiting...
This won't be my first time reading something by AJ Nuest. I received
The Golden Key Chronicles
from NetGalley via HaperImpluse UK earlier this year and
LOVED IT
!! Thank god it was the bind-up edition because I'm not sure how I would survive reading one at a time and having to wait for the next one to be released...
Anyways, so when I came across this beauty on Goodreads I obviously had to add it to my TBR list! I believe this takes place after
The Golden Key Chronicles
, but either way I'm so excited to read this! Seriously if you like Science Fiction -> Time Travel with some romance I highly recommend giving this series a try!!
The Golden Key Chronicles
What are you waiting on?
Please feel free to leave comments & WoW links below :).