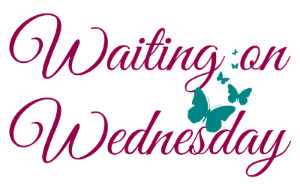 **Waiting on Wednesday is a weekly meme hosted by Breaking the Spine that spotlights highly anticipated upcoming releases.**
Althea & Oliver

Author: Cristina Moracho
Genre: YA, Contemporary
Publisher: Viking Juvenile (Penguin USA)
Publication Date: October 9th/14th, 2014
Purchase: Amazon | B&N | iBooks
Kobo | Chapters | Book Depository


What if you live for the moment when life goes off the rails—and then one day there's no one left to help you get it back on track?
Althea Carter and Oliver McKinley have been best friends since they were six; she's the fist-fighting instigator to his peacemaker, the artist whose vision balances his scientific bent. Now, as their junior year of high school comes to a close, Althea has begun to want something more than just best-friendship. Oliver, for his part, simply wants life to go back to normal, but when he wakes up one morning with no memory of the past three weeks, he can't deny any longer that something is seriously wrong with him. And then Althea makes the worst bad decision ever, and her relationship with Oliver is shattered. He leaves town for a clinical study in New York, resolving to repair whatever is broken in his brain, while she gets into her battered Camry and drives up the coast after him, determined to make up for what she's done.
Their journey will take them from the rooftops, keg parties, and all-ages shows of their North Carolina hometown to the pool halls, punk houses, and hospitals of New York City before they once more stand together and face their chances. Set in the DIY, mix tape, and zine culture of the mid-1990s, Cristina Moracho's whip-smart debut is an achingly real story about identity, illness, and love—and why bad decisions sometimes feel so good. (Goodreads)
Why I'm Waiting...

Althea and Oliver made it onto my TBR list after reading a sneak peek that's available on NetGalley. I was instantly interested from the minute I started reading, I really like Oliver's character and I can't wait to find out what is happening to him. Now Althea...well she bothers me a little! I personally find her to be a little self-centred and annoying but I'm really hoping she'll start to grow on me as the story progresses. I'm still trying to decide if this will have a predictable ending or a "omg my heart"/ make me cry kind of ending...



My sneak peek review (don't worry it's not long!) can be found

here

!


Ps. The reason why I have two different dates is because in Canada the ebook is available as of the 9th but the hardcover doesn't come out until the 14th. WHYY!!!?






What are you waiting on?

Please feel free to leave comments & WoW links below :).