The Wicked Confessions of
Lady Cecelia Stanton
Author:
Viveka Portman
Series:
Regency Diaries
Genre:
Erotica, Romance, Historical Fiction
Publisher:
Escape Publishing
Publication Date:
December 1st, 2013
Format:
ebook
Pages:
72
Source:
NetGalley
Purchase:
Amazon | B&N | Kobo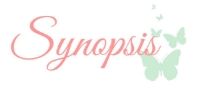 When faced with a rakish, lusty husband, what is a proper English wife to do but educate herself in the art of bedplay?
"Marriages are strange things, none stranger perhaps than this betwixt me and my lord husband." Lady Cecelia is married to the dashing and philandering Lord William Stanton, a situation that would distress even the most composed and refined gently-born lady. However, Cecelia has a secret balm to her dissatisfaction: her maid, Bess Miller. Cecelia's inexperience and William's insatiable appetites fuel her desire to learn, and Bess is a willing teacher. Then, when Cecelia blossoms into pregnancy and can no longer accommodate William's needs, he distances himself, and Bess becomes her only solace and comfort — and the channel for her most intimate desires. As Cecelia struggles to understand her own feelings, gossip begins to spread. William starts asking questions, and wicked confessions must be made..
---

First Impression
This is only 72 pages?! I thought I would be getting a full novel, hopefully Viveka Portman is able to cover all her bases within 72 pages...
Opening Lines
Thursday 17th June 1813 Wiltshire, England.
"I am with child, again. In the unfortunate event I do not recover from this birth, I write my confessions in this diary. I do so in the hope that should word of my most intimate affairs ever become public, then these confessions may give insight t into the reasons behind them."
The Good
Cover
- I think the cover for this book is absolutely beautiful! I like the choice of a close up and the colours in the background, very intriguing and eye-catching!
The Bad / The In-Between
The Wicked Confessions of Lady Cecelia Stanton was more focused on sex than historical romance. With how this was described I had expected it to be written in the form of diary entries. However the narration made it hard to follow and it no longer felt like diary entries.
While Lady Cecelia and Bess were interesting characters there was a lack of a real connection. I do not feel like Viveka Portman successfully described Lady Cecelia's feelings for Bess much less Bess' feelings for Lady Cecelia. All she does is state it, but there was no description or building up to Lady Cecelia realizing her feelings for Bess and this bothered me.
And then there's William, ugh. While he was crude and disloyal all she kept describing was how handsome he was. This description of William made it impossible for me to like him or sympathize for Lady Cecelia's lack of a backbone. I have no idea what woman would actually be attracted to a man like him.
Lasting Impression
Overall, I felt that The Wicked Confessions of Lady Cecelia Stanton was more of an outline/draft rather than a final copy. This is the second book in a series and I don't think I'll bother to go back and read book 1 or read book 3.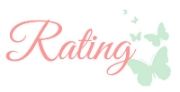 Thanks for stopping by!